Mission Statement: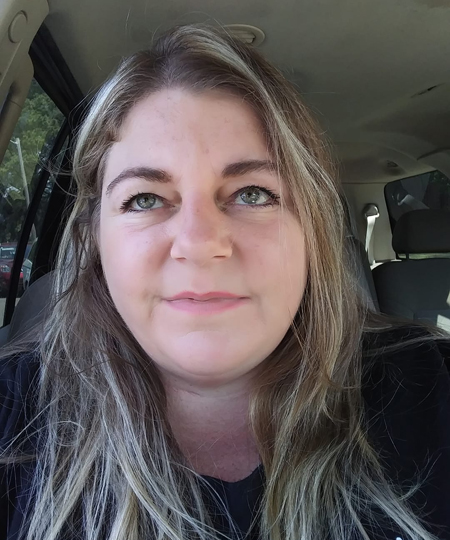 My Mission Belief is simple, My number one why is because of my Children and Grandchild. I want to grow and to provide for my family. I am Very Blessed to have a Supportive family which consists of My Husband, our son, daughter, and now our granddaughter.
To me success is measured by happiness and fulfillment. The day I can say I'm successful is when I can employ them to work alongside me, if so they wish.
Who I am:
I am an inspiring floral designer who is fairly new to Alabama. After spending most of my life in Florida, I realized I was ready for a change, my family needed a change. A slower way of life, and to be able to enjoy the simpler things of life. After taking a short family vacation up here I knew one day this was where I wanted us to be. God opened all the doors needed and here we are!!
What matters to me:
Creating one-of-a-kind wreaths and floral designs for different seasons and décor preferences I will Be thrilled when I'm able to create for a cause.
My cause would be for local animal shelters. We have 3 rescue dogs ourselves, and one adopted cat!
My A-ha Moment:
I started out making seasonal decor, and wreaths for our home. During that time, not being able to afford, or honestly love all that I found in the box stores, I one day decided I would learn how to create myself! I attended a few classes, signed up for various workshops, and listened to what was being said about other people's designs. Well, come to find out, not so easy! My creating was young, was raw, and unintentionally chaotic.
It wasn't until my former neighbor down in Florida purchased a gorgeous wreath from an upscale floral shop. She paid a few hundred dollars for this wreath! Once I had recovered from a heart attack, from the sticker shock, I came to the conclusion, I could do the same for our door! The only experience I had was creating a few live wreaths at Christmas time for our front door. (which let me tell ya, definitely not the same!)
I wanted what she had, The front door charm. So I made it and by golly, it turned out OK. It was OK enough for our door, After posting it on social media I received a bunch of compliments and even fellow previous employees would ask me to create them one! Jeez, I was one happy gal! A few years later basically forgetting about the euphoria I felt from the compliments I had once received I started looking again at crafts, not realizing yet this is where my heart is. Crafting and capturing another person's vision, and creating a circle of joy for them.
My heart is at its happiest place (Besides with family and friends) Is when I am creating. Whether it is for an individual with a custom creation request, A wedding, or A Vast eye-appealing Creations for a craft fair, My soul has said, this is it! Now I know this was my AHA moment.
How I do it!
Daily I read articles, visit different sites, and belong to other Creator's organizations for inspiration and to stay on top of trends and ideas. Both on current seasonal decor items and of course Wreaths. Not only is this done for local Alabamians, but for various clients all over the Wonderful United States of America!
My Policies:
1. If for some awful reason the item was destroyed in shipping, I will replace that item to the best of my abilities and availability of decor items at that time. I MUST be contacted within 48 hours of you receiving the item.
2. If a custom order is created which most items will be, most can not be refunded. I will pay for shipping back to my office, and then recreate exactly what you were expecting within reason for the amount initially paid for said item, then you would be responsible for shipping again.
3. We don't gift wrap.
4. I appreciate each and every sale I make, the best compliment someone can receive is a positive review or positive feedback. If something comes up, please discuss it with me regarding said matter Before posting a negative statement, comment, or review, please allow me the opportunity to "correct it"
5. NO PERSONAL DATA IS STORED BY ME, excluding name, address, and order type. Absolutely will NO Payment information be stored at the facility, or online.
6. Most of all… Thank you for your purchase, and for allowing me to be one step closer to my "why".
7. Payment options available:
Visa
Mastercard
Discover
Square
Zelle
PayPal
Cashapp
And of course, the green stuff if it's a local purchase.